Course details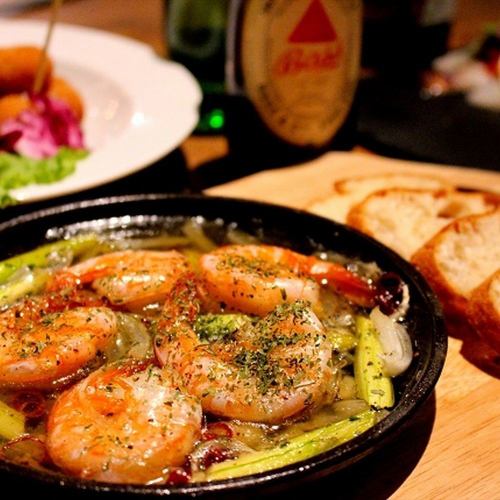 Girls' Association Course [Today's Recommendation Ajillo + Steak + Cake Assortment] (2 DRINK) 3400 yen
By using a coupon3400 yen
All our favorite girls' party course! 500 yen (course fee 3880 yen) at 120 minutes for all you can drink ♪ More + 300 yen (course fee 4000 yen) with strawberry milk etc. Non alcoholic cocktails and cafe menu etc 28 kinds of drinks like OK ♪
Course menu
Caesar salad with plenty of cheese
◇ Today's Seafood Carpaccio
◇ Today's Achilles
◇ 5 kinds of grilled vegetables in season
◇ Today's meat steak
◇ Today's Random Pasta
◇ Today's dessert platter
※ Course contents may change due to market situation etc on that day.
Be popular with self-confidence of the day, it will be available purchase a good food.Thank you for your reservation up to the previous day.
※ Additional options to choose even more gorgeously (each + 500 yen)
(1) 120 minutes Add all-you-can-drink!
(2) Add all-you-can-drink soft drinks and non-alcohol cocktails! → ※ OK at the girls party limited course + 300 yen ♪
(3) "Premium steak" added to the course menu!
(4) I am happy for girls ♪ luxuriously with dessert increment ♪
● Example usage
Add 3200 yen course 【Drinking】 Add → 3700 yen
Add 3200 yen course [Drinking] added + Premium steak addition → 4,200 yen
3200 yen addition to [course] addition + premium steak addition + dessert increment → 4700 yen
Combination is free! Please choose according to your budget ♪ (※ application required)
Reservation deadline

Visit of hope the day before until 17:00
Available days for reservation

Monday - Sunday - Public holidays - Holidays
Coupons that can be used with this course
2018/10/11 update