Course details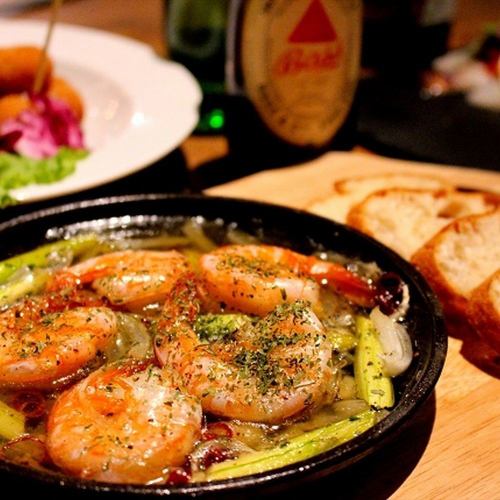 Girls' Association Course [Today's Recommendation Ajillo + Steak + Cake Assortment] (2 DRINK) 3400 yen
By using a coupon3400 yen
All our favorite girls' party course! 500 yen (course fee 3900 yen) with 120 minutes on all you can drink ♪ In addition + 300 yen (course price 4200 yen) Strawberry milk etc. Non alcoholic cocktails and cafe menu etc 28 kinds of drinks like OK ♪
Course menu
Caesar salad with plenty of cheese
◇ Today's Seafood Carpaccio
◇ Today's Achilles
◇ Platter of seasonal grilled vegetables
◇ Today's meat steak
◇ Today's dessert platter
※ Course contents are subject to change on the market situation etc on that day.
We will prepare and purchase good ingredients that you can have confidence of that day.Thank you for your reservation up to the previous day.
※ Additional options to choose even more gorgeously (each + 500 yen)
(1) 120 minutes Add all-you-can-drink!
(2) Add all-you-can-drink soft drinks and non-alcohol cocktails! → ※ OK at the girls party limited course + 300 yen ♪
(3) "Premium steak" added to the course menu!
(4) I am happy for girls ♪ luxuriously with dessert increment ♪
(5) Today's Recommended Pasta
● Example usage
Add 3400 yen course 【Drinking】 Add → 3900 yen
¥ 3400 Add [Drinks] to the course + add premium steak → 4400 yen
3400 yen addition to [course] addition + premium steak addition + dessert increment → 4900 yen
Combination is free! Please choose according to your budget ♪ (※ application required)
Reservation deadline

Until 17 o'clock the day before the desired store visit
Available days for reservation

Tuesday - Thursday, Sunday and holidays
2018/12/07 update